I thought that I would take some progress pictures. The first set is from June, when I was 15 pounds heavier than I am now. I can't tell any difference yet, but I still thought they'd be good to have.
The left side is the before, the right side is the after.
FRONT
SIDE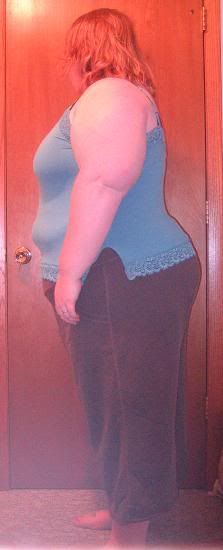 The afters look like they're a little farther away... and of course black is slimming. lol...
What do you think?